PRODUCT CATEGORIES
KW Suspension
A big part of our work and focus is on suspension setup where we fit and test components to achieve improved driveability and handling, this allows us to advise our customers on the best suspension upgrades depending on the individual requirements.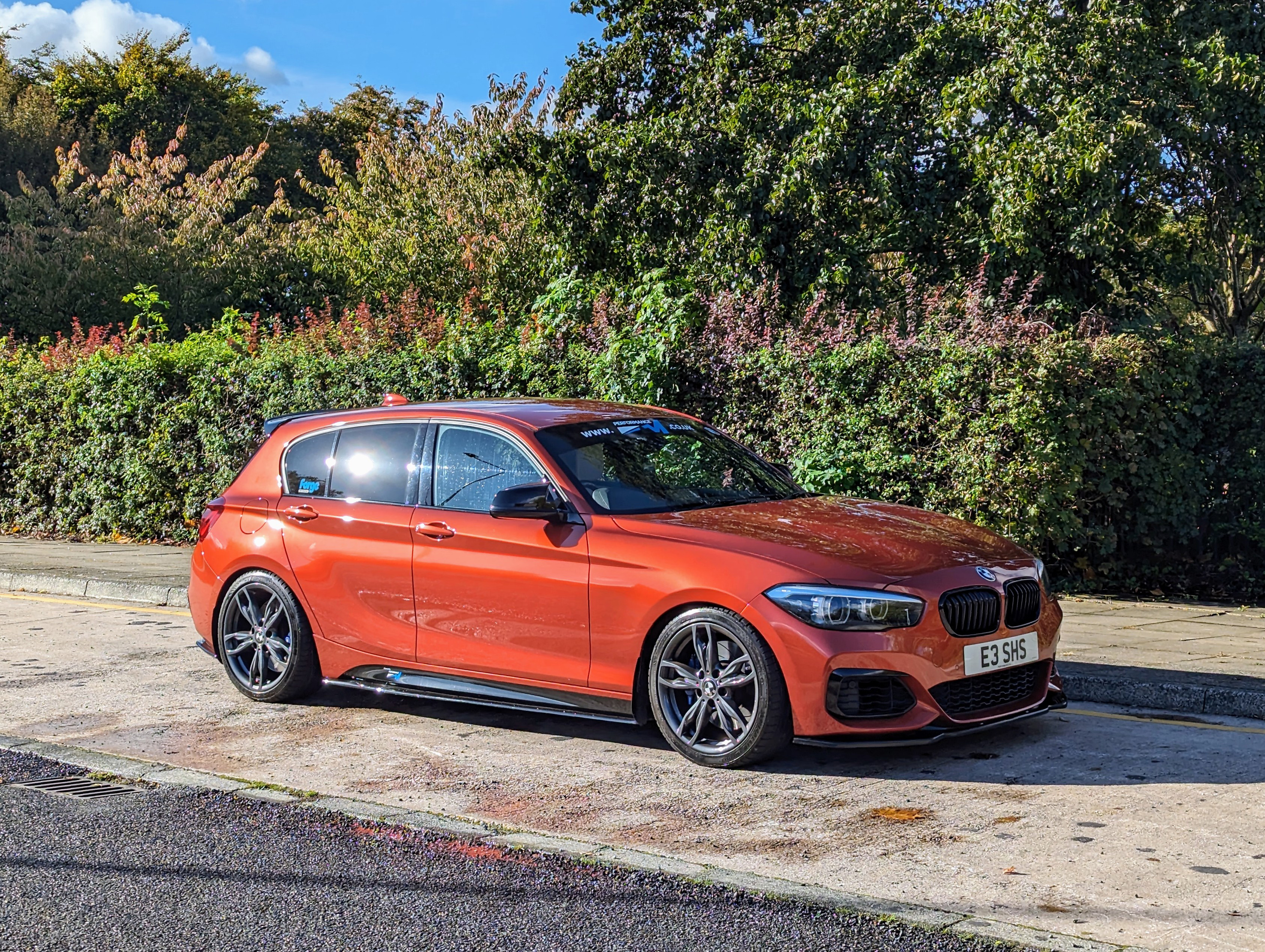 The latest step for us was fitting a set of KW V3 coilovers to our shop M140i which we were keen to fit and test after our factory visit to KW in Germany recently.
The KW V3 offer 3 way adjustability, height, rebound and compression which are independent from each other, this allows the end user to dial in the perfect setup depending on how and where the car is going to be driven.
We are extremely impressed with the driving dynamics of the car with the coilovers fitted, they offer perfect fast road and daily driving characteristics with the most impressive part of the shocks being the patented valve technology which opens during high speed impact such as pot holes etc which softens how the shock reacts from the pre set, this allows for a much more comfortable ride compared to any other coilover setup and in our opinion more comfortable to drive compared to stock suspension.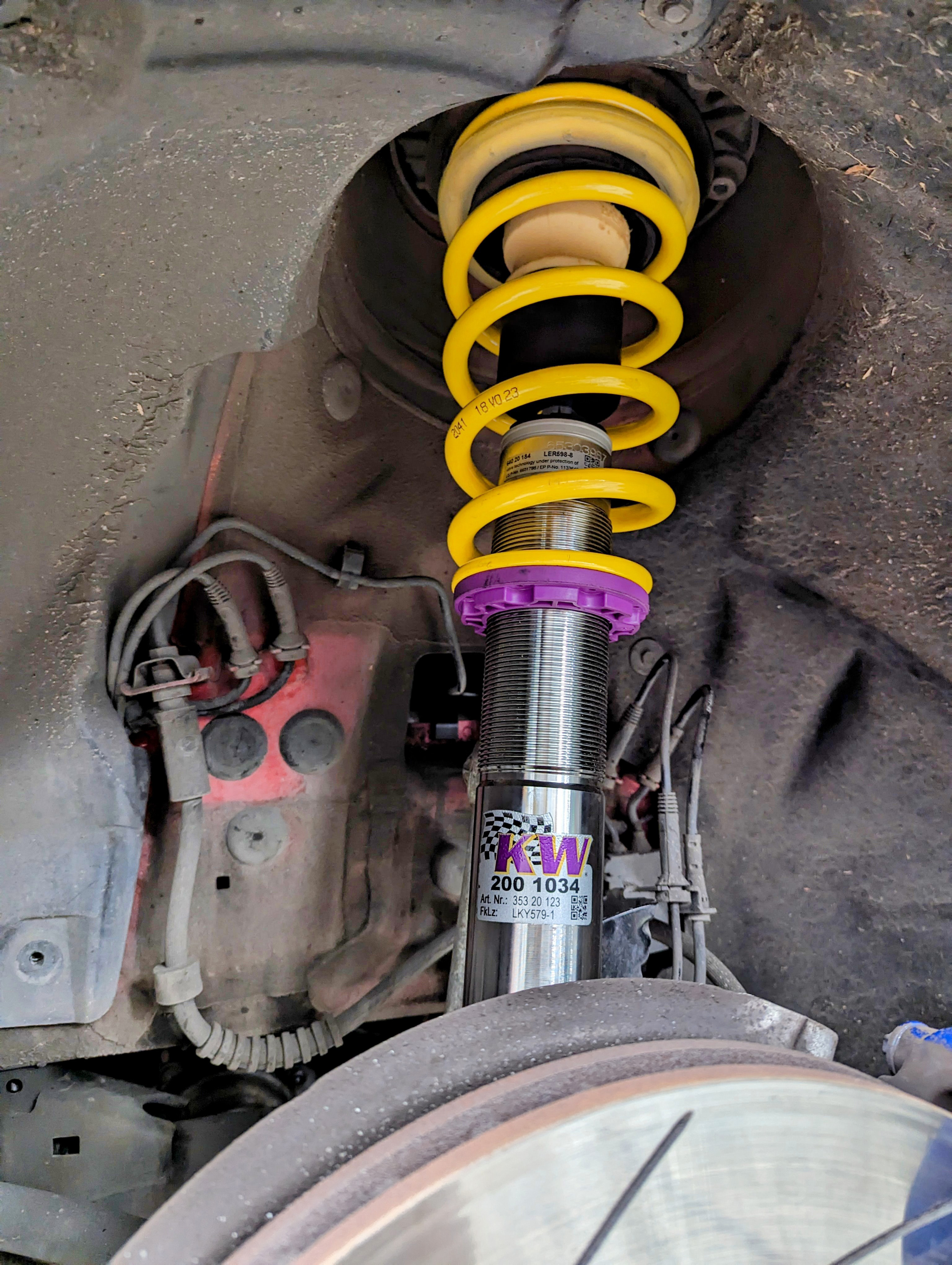 With rebound and compression adjustments, this can be adjusted to reduce body roll, how the car squats for example during acceleration, stability on the road especially when cornering with influencing of oversteer or understeer, handling characteristics can be changed to give more confidence with increased predictability of the chassis.
We have been dialing in the settings and paired with our fast road alignment we have a car that is far more balanced with hugely improved handling compared to stock form but still incredibly comfortable when driven daily.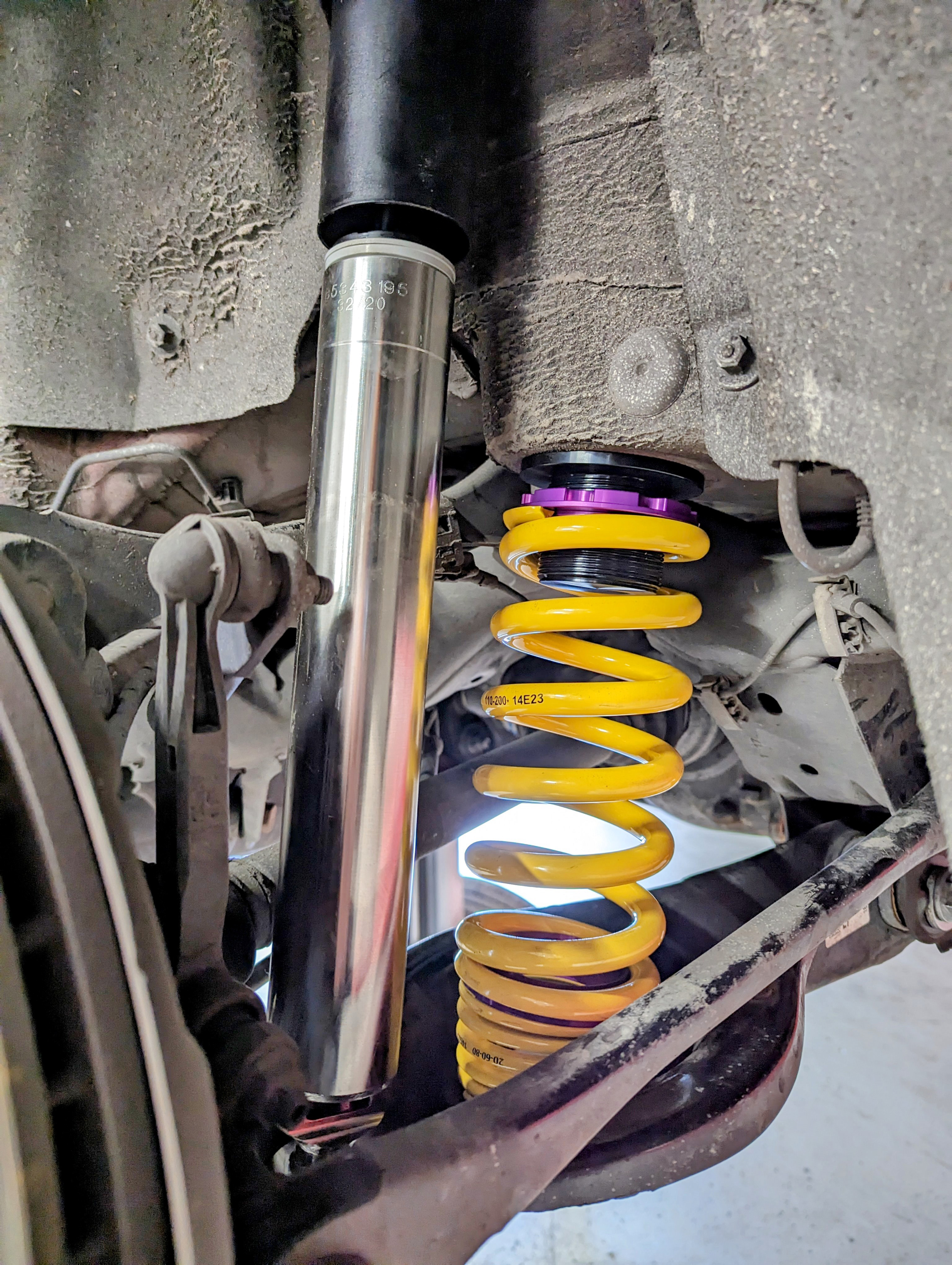 For those who want more adjustability on their suspension we would 100% consider the KW V3 for fast road use as for us not a lot compares in terms of quality and driving dynamic improvements.
To view our full range of KW suspension use the website link ⬇️